Bolivia have recorded a lot of eye-catching results during the World Cup 2022 qualifying campaign in the South American section and they are firmly in the race to make it to Qatar as a result. Bolivia and Venezuela are widely seen as the two weakest teams in the South American region but that has changed over the past months thanks to the giant strides made by the Bolivians who are seeking to qualify for the World Cup tournament for the first time in almost three decades. They were at the 1994 edition of the FIFA World Cup tournament in the United States of America.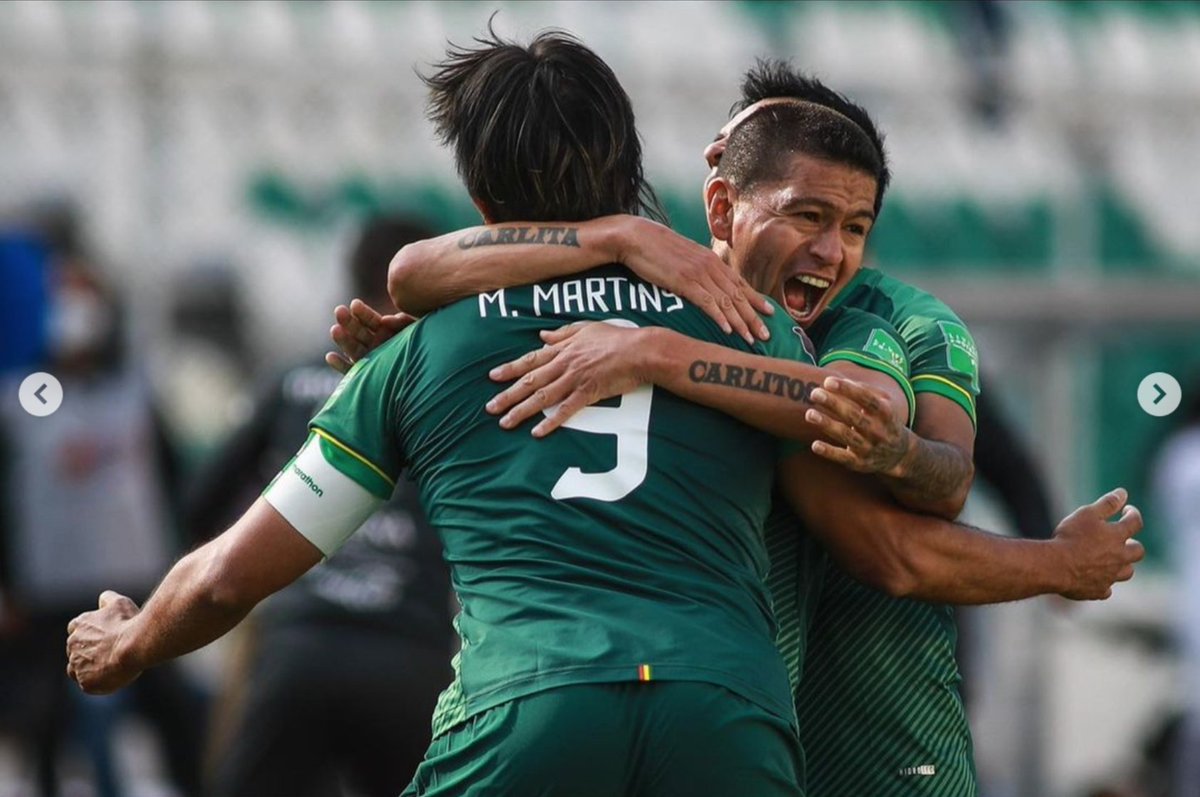 The Bolivians have been buoyed by the form of Cruzeiro striker Marcelo Morales in front of goal, but others like Julio Carlos Arce and Ramiro Vacahave also stepped up. Morales is the leading goalscorer in the World Cup 2022 qualifying campaign South American section with nine goals and two more than the nearest challenger Neymar. On his part, Arce has three goals after his two-goal performance in the 3-0 thumping of Uruguay.
The Uruguay result has been the best for the Bolivians in the World Cup 2022 qualifying campaign till date. They also defeated Peru 1-0 at home and saw off Paraguay in a 4-0 home win. The Bolivians have won three of their last four qualifiers and they have all been at home. To this effect, their home form from the last four qualifiers will determine whether they would be in Qatar or not.
For now, Bolivia are in eighth place and two points adrift of Colombia and Peru in fourth and fifth spots respectively. They face a very important away game against Venezuela in their next World Cup 2022 qualifier next month and a win will really boost their hopes of making it to Qatar. They then play hosts to Chile at home at the start of February before games against Colombia (away) and Brazil (home).