Barcelona have decided to put an end to the chase of Rodrigo after the club demanded 60 million euros and refused the option of loaning out the striker without the option for Barcelona to buy him at the end of the season.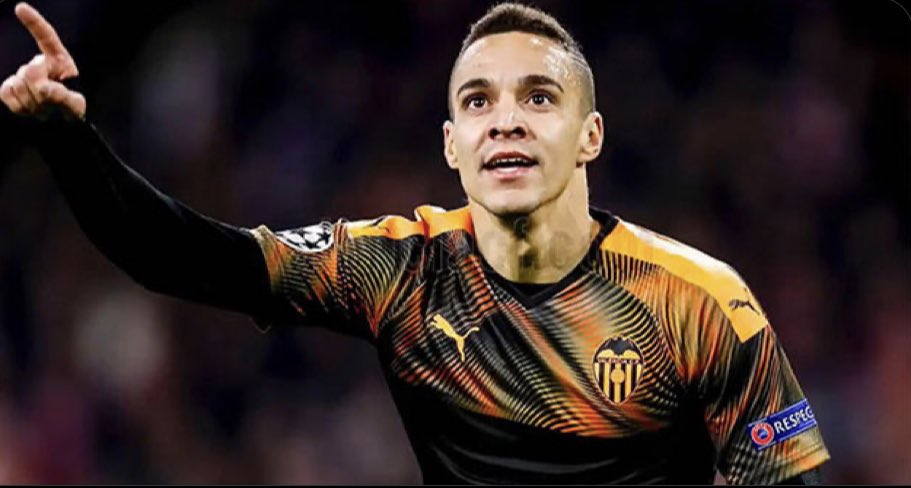 The Valencia forward man has been one of the main staples at the club since this season and although he is yet to stamp his feet into the national side, he will be hoping the World Cup 2022 be the tournament where he announces himself as the next great striker of the Spanish force.
Valencia is used to having its best players go on to conquer the rest of the country and even Europe usually at Real Madrid or Barca or at some other big shot team in Europe. The era of David Villa, Juan Mata and co is still till this day one of the most productive phases of the club.
Atletico Madrid has taken its place in recent times but it doesn't mean their tested and trusted youth system which have come through for the club and just about any other big fish out there doesn't have what it takes to produce gems once more.
Real Betis striker is the latest person Barcelona have turned their attention towards when it became clear Valencia were not going to back down and allow the Catalan giants override them with mind games.
The La Liga side stood its ground and in so doing have forced the Blaugrana to look elsewhere while they have also managed to keep Rodrigo at the club for maybe another season and if at all he decides to leave the club in the summer, a more respectable fee can be commanded on his behalf.
The reason Barcelona didn't even want him in the first place is that no matter how well bent they were on getting his signature he was never their first choice
Inter's Lautaro Martinez remains so.