Switzerland were able to maintain their 100% record in the World Cup 2018 qualification group after managing wins over Andorra and Latvia.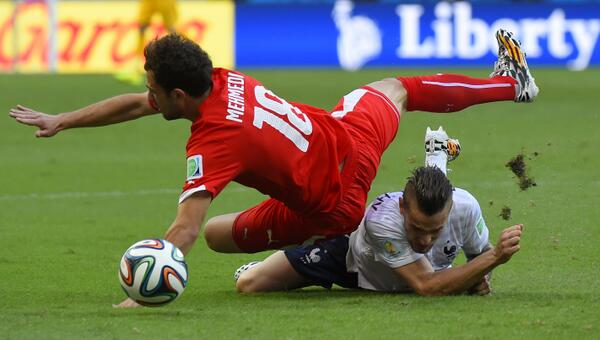 Both teams were not expected to offer any threat to Switzerland's 100% record coming into the game. Along with Germany, the Swiss are the only team to have won all of the six matches before the latest round of qualification matches in September. This has put Switzerland on the verge of qualification to the World Cup 2018 finals in Russia. Vladimir Petkovic has been a delighted manager after watching his team move three points clear at the top of the table.
Switzerland only have two matches left in the qualification group and they will take place in October. If the national team manages to win both these matches, they will be able to finish ahead of Portugal irrespective of the results from Fernando Santos team.
Portugal are three points behind in the table but have a significantly better goal difference. Former Lazio managerPetkovic will be disappointed at the team's inability to score many goals past Andorra and Latvia. Both teams are regarded as the whipping boys in the group and are bottom of the table.
Both teams have conceded 17 and 18 goals respectively, but Switzerland were only able to score three goals against Latvia and Andorra in the latest league games. Reaching the World Cup finals will be a major achievement for Switzerland, who have been able to reach the last three editions of the World Cup without fail. Previously, the national team did not reach the World Cup in the 1998 and 2002 editions. However, a major challenge for Petkovic would be to get the team beyond the round of 16 and into the quarter-finals. Switzerland have been knocked out at the round of 16 in two out of the last three world cups.